February 11, 2016
Heuver Tyrewholesale renews website for Aeolus Tyres
As the exclusive importer of Aeolus truck, agricultural and OTR tyres for 8 European countries, Heuver Tyrewholesale will be supporting its customers by renewing its website for Aeolus tyres. This site offers end users an overview of the whole range and allows them to use the tyre search feature to find tyres for specific purposes. The new site features the full range of Aeolus commercial products, as well as specifications, various brochures and a fast dealer search module. In addition, the new site is responsive, which means it can be used on mobile devices like phones and tablets.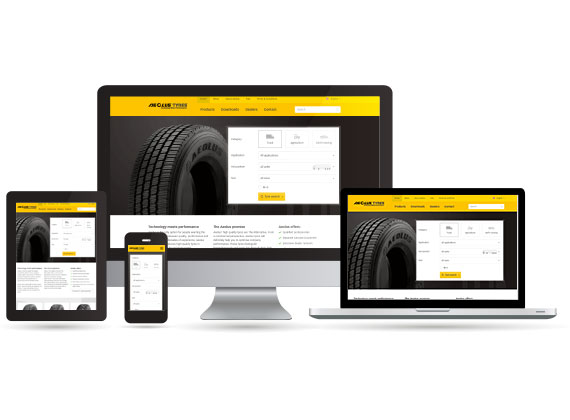 Growing popularity
Bertus Heuver, director Heuver Tyrewholesale: "With over 600 dealers in Europe, we have established a fine network for Aeolus tyres. Because Aeolus has become increasingly popular, we have noticed that many end users want to do a bit of homework before they place an order. That is why our renewed site features all technical specifications for the whole Aeolus range. But there is also a dealer search module for our European markets."
Search yourself; order via dealer
"We have promised our dealers that all orders will go through them", adds Bertus Heuver. "But the customers of our dealers – end users – first want to do their own homework. This means they use the search module to contact one of our dealers if they have questions or want to buy Aeolus tyres. The site is divided into sectors, with clear and comprehensive product pages that make it even easier to find the required information. End users then close the deal with the specialist. We then deliver the tyres as soon as possible because we always have the Aeolus range in stock. And that's what we guarantee: appropriate stock levels and fast and reliable delivery."

You can find Aeolus Tyres everywhere. Even in your neighborhood!