No matter what
Aeolus is the only option for people wanting the perfect balance between quality, performance and price. Thanks to decades of experience, Aeolus develops and produces high quality tyres in accordance with the strictest norms.

Aeolus has a wide range of tyres in every sector: types and series demanded by the market, in sizes and profiles that are actually needed. And all available from stock!
That's why you buy Aeolus:
The Aeolus NEO series meets the highest European quality requirements
All common sizes and patterns are directly available from stock
2 years 100% warranty on our NEO series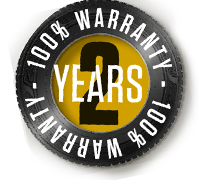 Truck tyres
In the world of transport, every truck, trailer, and other transport vehicles must have the right tyres. With the Aeolus range you are assured of a perfect balance in quality, efficiency and price. With a huge selection in all sizes and profiles, we are always able to offer suitable tyres for all purposes and axles. Also enjoy the 2 years 100% warranty on Aeolus truck tyres.
Agricultural tyres
Within the agricultural segment we offer tyres for various types of vehicles, including towed agricultural equipment, mobile excavators and telescopic handlers. Aeolus tyres have high-quality carcasses and an excellent rubber compound. It is precisely in this way that these tyres are wear-resistant, durable and have a high efficiency.
OTR tyres
Aeolus supplies earthmoving tyres for all inserts in all common sizes. Aeolus offers earthmoving tyres for concerns shovels, loading shovels, graders, scrapers, articulated dumpers, rigid dumpers or telescopic cranes. An Aeolus earthmoving tyre is robust, of top quality and also has a high efficiency. All Aeolus OTR tyres are also wear-resistant.

You can find Aeolus Tyres everywhere. Even in your neighborhood!