August 24, 2020
H.M. Verploegen chooses Aeolus
H.M. Verploegen talks about his experience with Aeolus: ''I should have made the switch much earlier''.
H.M. Verploegen is a third-generation transport company, a real family business that has been on the road for its customers inland and abroad for many years. Where the working area used to be the Nijmegen region, it is now the Benelux, (west) Germany and especially France, specialising in groupage transport and its distribution in the countries mentioned above. In addition to the head office in Wijchen, Verploegen has two other branches, one in Düsseldorf Germany and one in Lyon France.
Verploegen is also affiliated to the French transport network Tredunion and to the POLE distribution network, which carries out distribution within the French borders. It is obvious that Verploegen attaches great importance to the image of its fleet. There are now 45 tractor units and 85 trailers, all painted in the same well-known house style, a business card of which the drivers are also very proud.

Henri Verploegen about his experience
"I did not risk trying Aeolus at all. After all, I was given a 100% warranty for two years. And what turns out? The quality of the tyres is just as good as premium brands which I always had and I drive much more economically. Actually I should have made the switch a long time ago. Because of the 2 years 100% warranty I am convinced. I will definitely continue to drive Aeolus".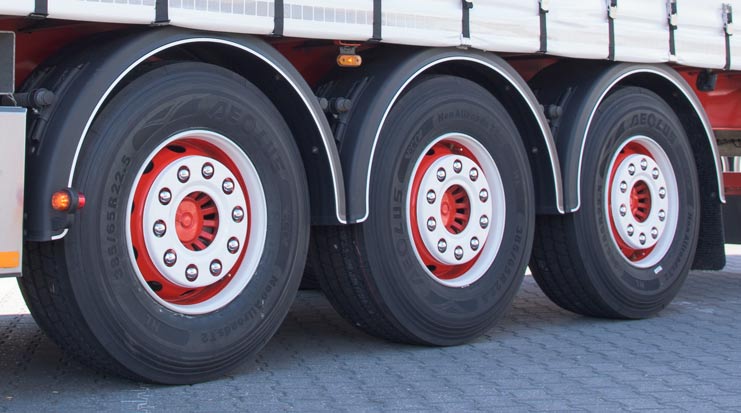 2 years 100% warranty
With the Aeolus NEO series you have top quality at a competitive price. A fact that not only you can benefit from, but also your customers. The quality of the Aeolus NEO series is so good that we now dare to emphasise this with a 100% warranty for 2 years. So dare us, and try our NEO series.
Dare us. Try our NEO Serie.

You can find Aeolus Tyres everywhere. Even in your neighborhood!