May 3, 2021
Aeolus asks customers: "Challenge us!"
No less than 2 years 100% guarantee on the NEO series.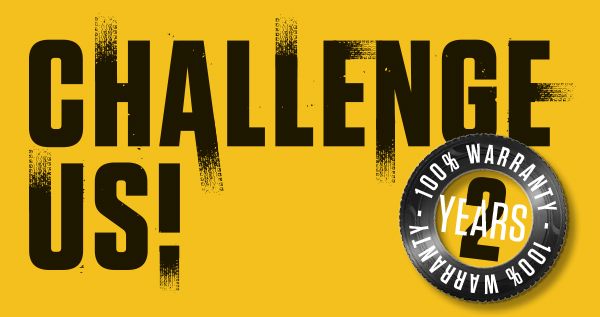 Heuver has found a special way to emphasise the top quality of its exclusive house brand Aeolus. The company puts its slogan 'No matter what' into practice by offering no less than a 2-year 100% guarantee on the tyres in the NEO series. The communication literally says: "Challenge us!".
Unique two-year guarantee
Should an Aeolus NEO tyre need to be replaced within 2 years, this will be fully reimbursed, regardless of the reason. Together with the casing guarantee and the 24/7 breakdown service, Aeolus proves the rock-solid price-quality ratio of its tyres.
Product manager Jeroen Vos: "Our range of tyres is very complete and offers excellent performance and minimum kilometre costs. Add to that our two-year guarantee and we can truly say that we live up to 'No matter what' in every way. That provides security for our customers."
The NEO Series are produced under European know-how and technology, according to the latest technological developments and in line with the high demands and wishes of European users. This is why Aeolus dares to prove that the brand guarantees quality by means of a unique two-year warranty. Aeolus is the only one to issue such a guarantee in this segment.
Clear rules of the game
Customers of Heuver receive a completely new tyre if it meets the following requirements:
Tyre must be part of the AEOLUS NEO Allroads, Fuel or Winter Series
Tyre must have a remaining pattern of at least 50%
Tyre can no longer be repaired
Tyre is not older than 2 years, based on DOT Code
Damage due to incorrect use or misuse is excluded

You can find Aeolus Tyres everywhere. Even in your neighborhood!