December 9, 2015
Aeolus AE74 for maximum performance and minimum costs
Heuver Tyrewholesale will be immediately adding the AE74 radial transport tyre to its range of Aeolus agricultural tyres. This tyre has been developed on the back of practical data and preferences from the market. The Aeolus AE74 can be deployed for various purposes and can also help to reduce operating costs. The tyre is available in size 560/60R22.5.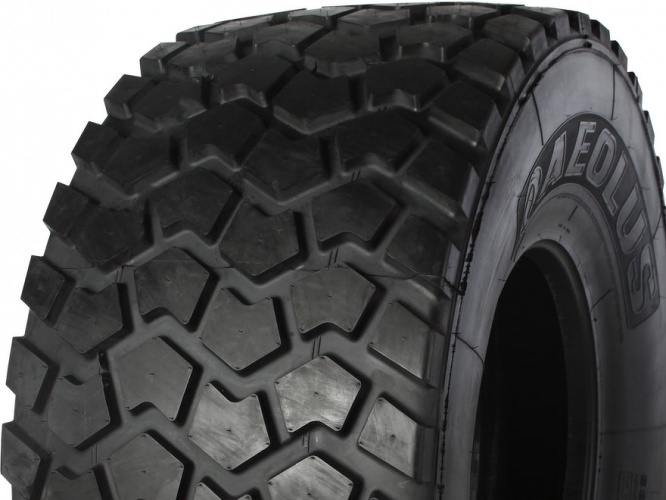 High expectations
"We have selected a specific category for the new Aeolus AE74, which will make it a very strong addition to our range", says Bertus Heuver, director Heuver Tyrewholesale. "We are pleased with the new tyre because it is a long-awaited addition to the AE77 series. The AE74 is yet another powerhouse which will help our customers to further improve their sales. Aeolus listened to the needs of the market and, of course, first did all the necessary ground work before introducing this effective alternative. The tyre has been developed based on the latest technological principles and perfectly suits our 'Technology meets Performance' company motto. In the same way as the '77', we expect the AE74 to occupy a strong position in the OEM market. It certainly possesses all the necessary specifications."
Heavy loads at low tyre pressure
Together with the special rubber mix, the intelligent profile on the Aeolus AE74 ensures low rolling resistance. This guarantees lower fuel consumption in relation to comparable tyres. The AE74 is excellent for use at low tyre pressure. This helps to prevent surface compaction, The tyre also has a high bearing capacity thanks to the flexible yet strong casing. The AE74 is thus suitable for many purposes in the agricultural sector. The Aeolus AE74 will soon be available in size 560/60R22.5.

You can find Aeolus Tyres everywhere. Even in your neighborhood!